Tick Tock, time flies, sand through an hourglass.... all these phrases make me think about how quickly life moves along!! Capture those memories, both old and new with this beautiful, vintage, clock inspired elements!
From now until January 5th you can get the full kit for 50% off..
Here's a couple of pages I did with Rewind: I LOVE all those clocks!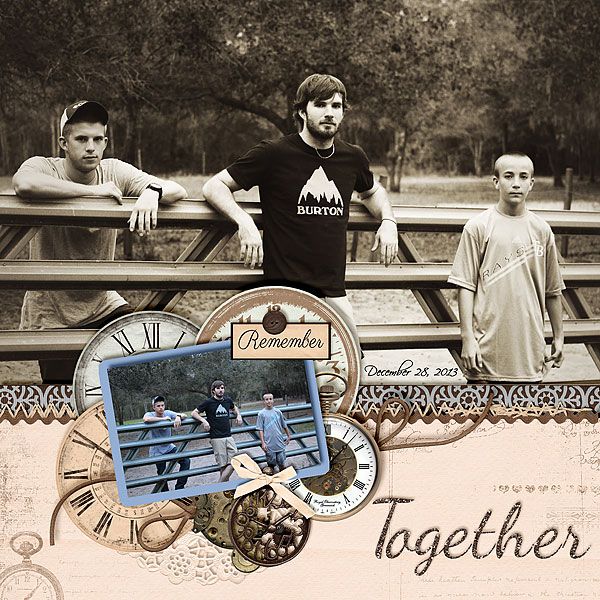 And a second one: